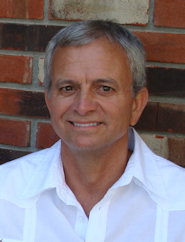 About Us
Danny Ayres graduated from Eastern Kentucky University in 1977, and obtained both his real estate and auctioneer liscenses one year later. After 18 years of working for other real estate companies and handling real estate in Garrard and surrounding counties, Danny opened his own office in 1996. Danny Ayres Realty and Auction is located in the Ayres Building at 230 Lexington Street, Lancaster, Kentucky.
In addition to having a highly successful career in real estate, Danny is also very active in community service. Since 1978 he has been elected twice as president of the Dix River Board of Realtors and has served since 1987 on the Garrard County Farm Bureau Board of Directors, having been elected president of that organization three years.
Beside selling and auctioning property, Danny (along with his brother, Roger Ayres and father,) has also been involved in constructing houses and developing in Sutton Lane, Lancashire Estate, Del-Bar Estate, County Ayres Estates and Lake Valley, Camp Dick Acres, Woodsprings, Bright Leaf Estates.
Danny and his experienced staff welcome your inquiries and offer their expertiese in listing or finding your ideal properties.